A Sunday Kind of Love… – Yours Truly
So I don't know about you, but the frantic search for the perfect Winter coat gets me without fail, every year. I always have a very clear vision of what I'm looking for, but often find that there is too much detailing, the wrong material, no lining…oh so many boxes to tick! Which is why my new gorgeous winter coat has left me so chuffed!
Being of the petite persuasion, most coats tend to drown me, or fall embarrassingly far past my knees, so yes, I have to admit straight away. This coat is in fact from the children's range in Zara! But it has everything I was looking for! Smart tailoring that nips in at the waist, strong shoulders, a soft camel colour, pockets and fully lined. All for a wonderfully reasonable price of £45! I love how it is a really neutral colour, that acts as a great base to supplement all of my outfits.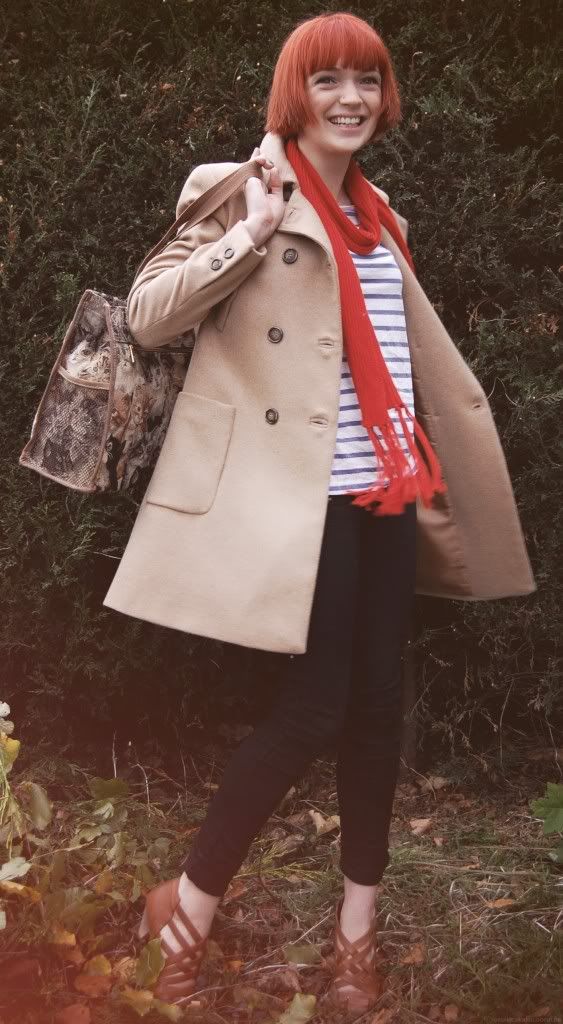 This outfit is just something comfy I wore to work. The skinnies are from Topshop and are so soft! The shoes (also Topshop..are we seeing a pattern here?) and are incredibly comfortable, they just hug your feet! Do you remember the Cat-Tapestry bag too? A new favourite for carrying my day to day bits! I wish you all every success in finding your own winter coats!