Tea for Two… – Yours Truly
So after working through the madness of Christmas and the New Year Sales, I booked myself a little five day break for the end of January with the intention of spending time with my man, shopping and having ourselves some adventures in London & Brighton We started off in London, staying at the gorgeous Park Grand Hotel in Paddington and visiting 'Ripleys Believe It or Not Museum', which was so much fun! Copious amounts of shopping in the best vintage haunts was also ticked off the to-do list! Amongst some of my new purchases, is this gorgeous red felt hat, and red box pleat skirt. I seem to be having a real love affair with rouge lately!
And just look at the beautiful handbag my man bought for me – isn't it just stunning?
It's one of a kind, hand embroidered and in such incredible condition! I'm in love with it!
We visited a beautiful Art Deco tea room as well, where they were playing Ella Fitzgerald and a table across from us were tucking into afternoon scones! How wonderfully British eh?
(Apologies for some of the photos being cropped! Open in a new window to see them in all their glory!)

It was a white tea and rose infusion, though if I'm honest it did taste a little too floral for my liking! We also relished the opportunity to tuck into some delicious Rose & Pistachio macaroons! (How adorable is the mismatched crockery?!)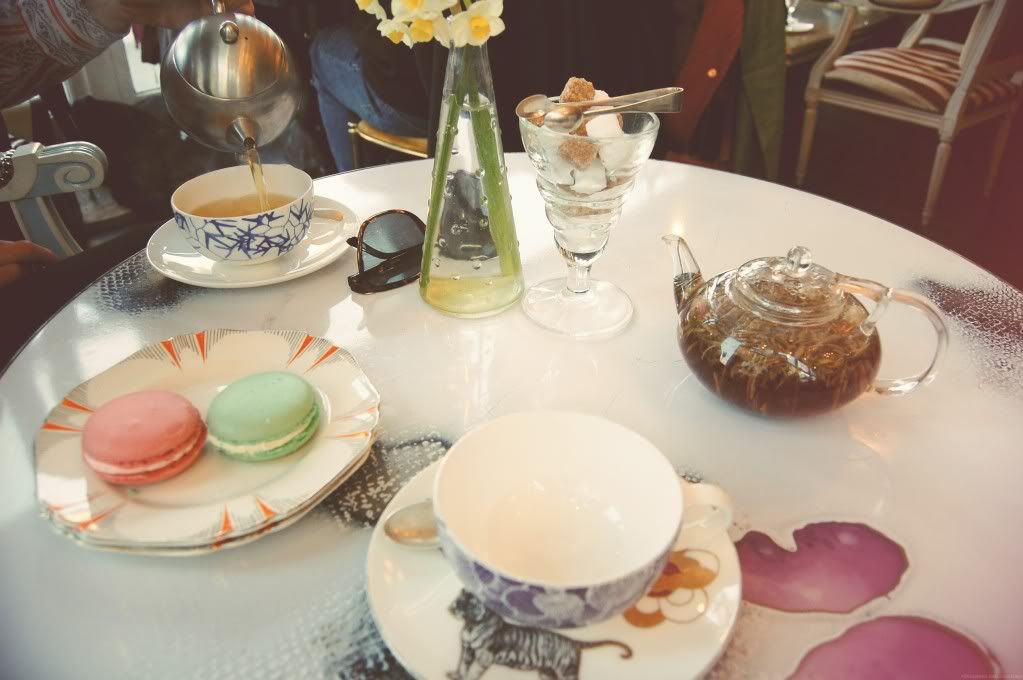 And as ever I felt it my duty to report back to you all about a fabulous vintage shop I discovered on my travels! Named very appropriately…This Shop Rocks!
Situated near Brick Lane, London (nearest tube stop is Liverpool Street) I was so overwhelmed by the spectacular quality and choice that this little treasure trove of a shop offered…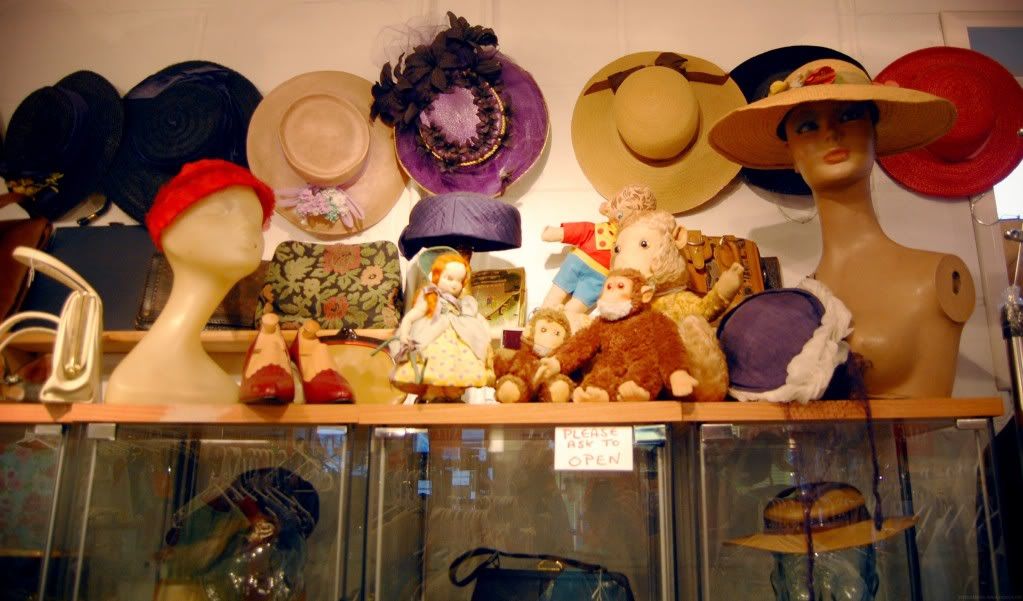 Plus there was a sale on! (Joshua patiently waiting whilst I, foaming at the mouth, take photos of all the gorgeous vintage!)
I was especially drawn to the beautiful collection of hats and fascinators on offer, such an unusual array of accessories!
There is quite literally too much to look at!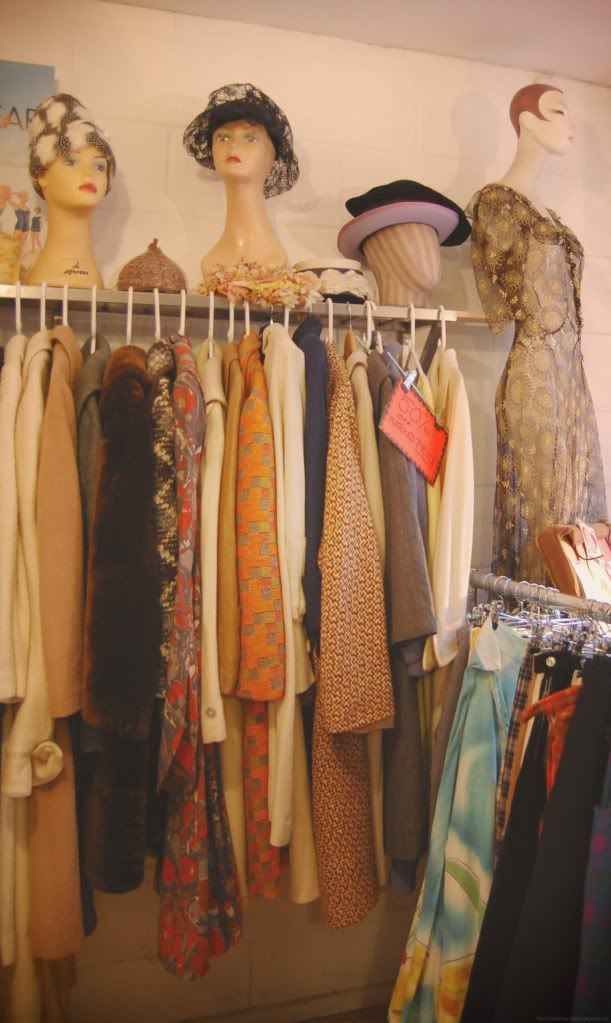 Personally I think anyone who is particularly fond of 1950's vintage or who perhaps has a soft spot for headwear should definitely pay this little shop a visit. It's just wonderful eye candy! And for the quality of the stock available I found the prices to be reasonable and fair. More very soon – including that beehive tutorial…I promise!!
TAGS
BRIGHTON
LONDON
OUTFITS
SHOP REVIEW